Ornament Making Class
Wood Rounds Encaustic Ornaments
Date: November 20th, 2021
Time: 12 noon – 2:30pm
Price: $65.00
Join us in the barn to create encaustic ornaments on real wood rounds for your holiday tree!
Encaustic is made from Beeswax and damar resin and you will learn how transfer images into the wax and come away with 2 – 3 1/2 inch round ornaments for your tree or to give as gifts!
Just bring yourself, we've got you covered!
Sign up on the contact page or send me an email.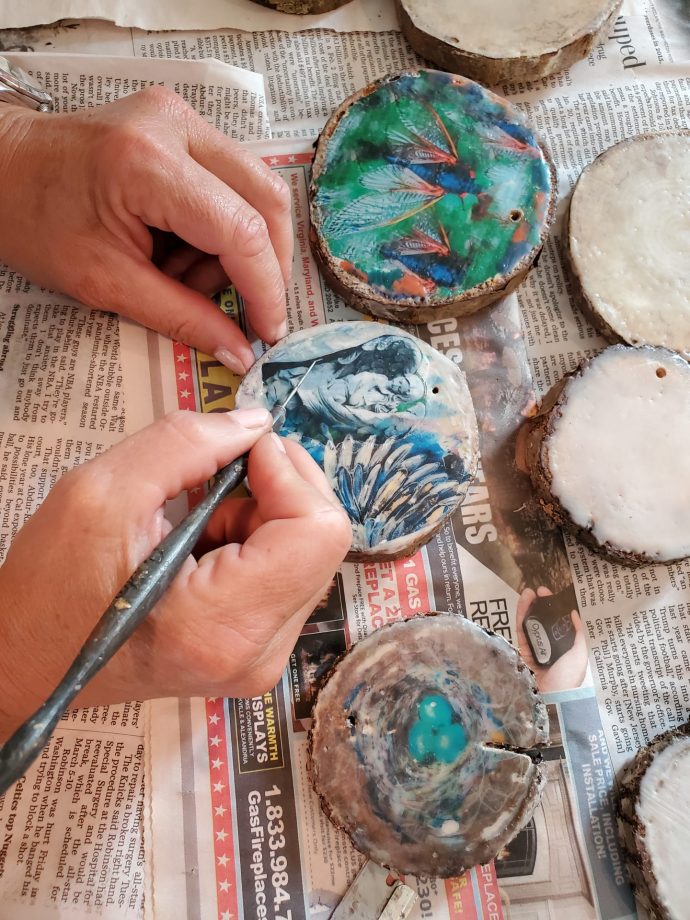 Highlandtown Gallery
Holiday Trunk Show
Date: November 27th – 28th, 2021
Time: 9:00am – 5pm
Join me at Highlandtown Gallery in Baltimore, MD for a trunk show featuring my encaustic tree ornaments on live edged wood rounds and small original art works.
Gallery Address: 248 South Conkling Street, Baltimore, Maryland 21224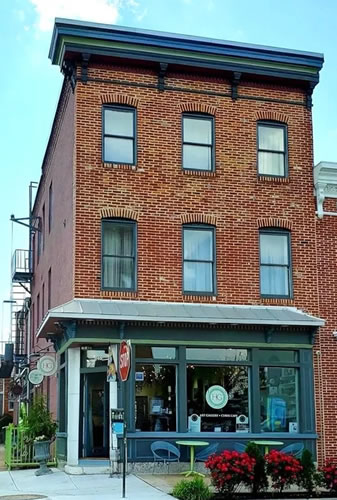 Christmas Market in the Barn
Date: December 4th, 2021
Time: 2pm – 5pm
Join us in the Barn in scenic Baltimore County for one of a kind holiday gifts made by artist Sandi Wilson. Gifts such as encaustic wood round ornaments, candles, cards, various sized paintings and handmade wreathes! Support your local artist and enjoy warm cider and mulled wine!
Please let me know if you're coming if you can!